Innovating medical
solutions
We harness cold plasma technology to innovate medical solutions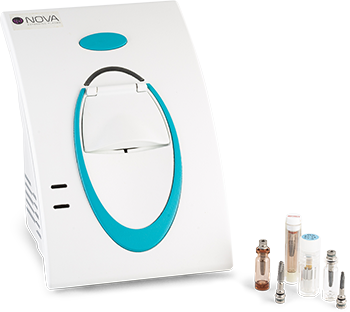 Advancing Cold Plasma Technology in Dentistry
The Active+ implant activation plasma device makes dental implants super hydrophilic and super clean right before implantation. Clinical results show this can improve osseointegration and shortens patients healing time by 50%.
The implant comes in a pre-packed disposable capsule, sealed and sterilized at the factory, and is activated inside the capsule on-site. The capsule is plugged into a small desktop unit and after 30 seconds of cold plasma treatment the implant is ready for implantation. Active+ is an affordable, easy-to-use, and effective solution, which can be applied to other markets such as orthopedics and spine surgery. Nova Plasma is collaborating with a multinational dental company and is currently expanding commercialization opportunities. Contact us to learn more.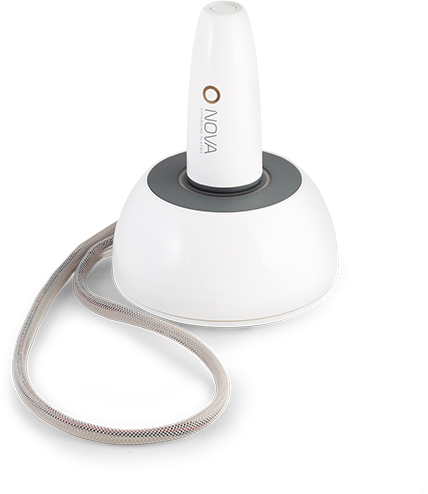 New Nail Fungus Treatment
Nova Plasma has developed an innovative, hand-held, affordable cold plasma device to treat nail fungus (onychomycosis). More than 10% of the global population is affected by nail fungus, yet current treatments such as drugs, creams or lasers lack effectivity and/or lead to side effects. The new device will provide a breakthrough solution.
The treatment can be applied quickly and painlessly to all fingers and toes with no side effects. Early clinical tests are showing promising results. The easy-to-use, hand-held solution is a feat in combining cold plasma technology with engineering miniaturization knowhow to create small and affordable medical devices. With an estimated $7.9 billion global onychomycosis market, Nova Plasma is seeking collaboration support to advance clinical studies and commercialization.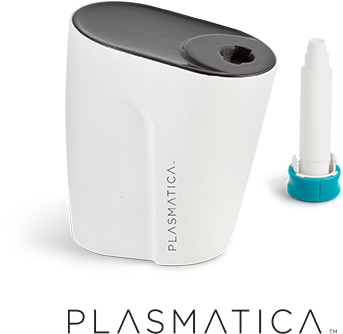 Plasmatica – Fog-free Clear View for Laparoscopic Surgery
Plasmatica and Nova's R&D team have developed Plasma Shield™, a new game-changing technology that offers surgeons a fog-free clear view for laparoscopic surgery. A few seconds of plasma treatment with the Plasma Shield™ prior to surgery provides surgeons the ultimate visualization solution with minimal interruptions to workflow and significantly reduces the need to remove the scope throughout the entire minimally invasive surgery procedure.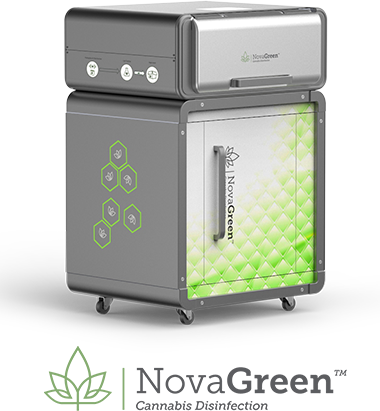 Revolutionizing Cannabis Disinfection – NovaGreen
NovaGreen is a sister company of Nova Plasma that has developed a revolutionary, on-site cold plasma disinfection solution to kill harmful pathogens on cannabis buds. The medical device ensures consumers receive safe, clean and pathogen-free cannabis, without harming the taste, look and Cannabinoids content of the plants.
Following numerous tests, NovaGreen's Vega system enables rapid, effective and radiation-free disinfection on site, without affecting the therapeutic properties of cannabis. Developed by Nova Plasma's R&D team, Vega combines cutting edge science with user-friendly design. The product is approved for commercial use by the Israeli Ministry of Health (YAKAR).
Cold plasma agrotechnology
Nova Plasma's proprietary cold plasma technology and product developmental knowhow can be applied to a wide range of agrotech applications to support agricultural food production. Applied at different stages of food production, from pre-planting to post-harvesting, cold plasma can inactivate contaminating bacteria, yeast and mold on plants, fruits and vegetables, as well as help treat seeds for higher yield, superior plant growth, and ultimately improved profitability.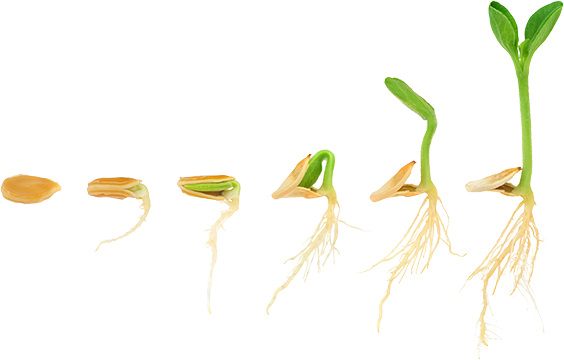 Amnon Lam (Nova CTO) has been selected to represent ISRAEL in a COST Action (European Cooperation in Science and Technology):
"Plasma applications for smart and sustainable agriculture "